CONGRATULATIONS TO US
FOR THE YEAR 2000, FRIENDS OF THE CASSIDYS & THE FOR ALL CASSIDY FANSWebsite joined to raise a grand total of $350 to be presented to the LEUKEMIA & LYMPHOMIA SOCIETY.
I would like to thank the following members/visitors for their support:
CLARA GKOLIAS
PJ THOMPSON
CHERYL CORWIN
JERILYN WALLINGTON
NANCY IGLASIS
JAN LARSON
JULIE MEEK
CHERYL JONES
LORNA IMMEL
GERRY MALONEY
---
HERE'S THE CHECK WE PRESENTED TO THE LEUKEMIA SOCIETY THIS YEAR
---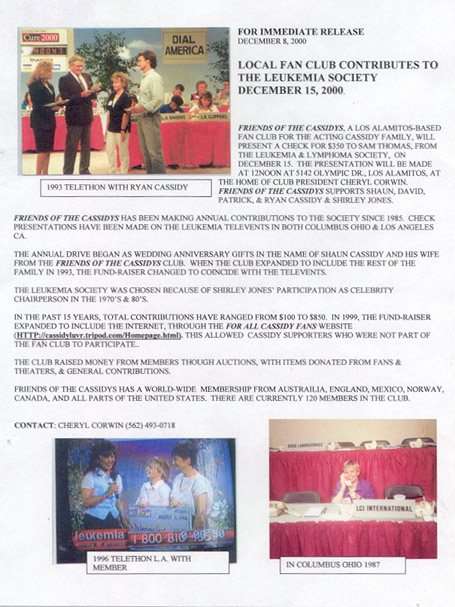 RELEASE SENT TO LOCAL PAPERS
See Photo of the check presentatation below.
---
THIS YEAR'S CHECK PRESENTATION (DECEMBER 15, 2000) AT THE HOME OF CHERYL CORWIN

(WITH SAM THOMAS- EXECUTIVE DIRECTOR)
---
THANK YOU FOR YOUR SUPPORT
LET'S DO EVEN BETTER NEXT YEAR!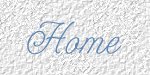 BACK HOME
---