ON AUG 21, 2000, SHAUN APPEARED ON KTLA- LOS ANGELES
Here are photos from that appearence.
"We (David & I) probably get recognized more now than we did then."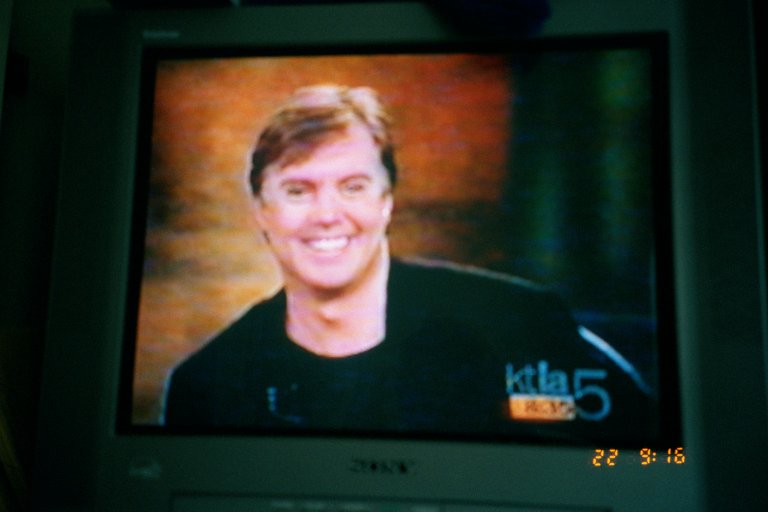 "I've been writing a long time. I used to write songs, and when I worked in the theater, I wrote plays. About 10 years ago, I sold my first television show, and It's been great since."
"You have no control over the success of the show. You only have control over the quality."
"Survivor?? What is that??"
HOST VOICE OVER: "He looks good in a suit!"
"(Cover Me) is about a dysfunctional family that actually embraces their dysfuction."